Welcome back to the Microbiome Movement – Human Nutrition Summit
Unravelling the Secrets of the Microbiome to Reach New Frontiers for Human Wellbeing
As innovation and the development of microbiome research continues to accelerate, revealing the blockbuster potential of human nutritional interventions to transform human health and reduce risk of disease is essential. Now is the time to gather with this pioneering community to harness the power of the human microbiome to develop clinically-validated nutritional products to meet consumer demand. 
The 6th Microbiome Movement - Human Nutrition Summit is your ultimate guide to the exploring the latest innovations in research and commercial strategy. At this meeting you will navigate the murky regulatory landscape, and explore the challenges surrounding increasing consumer awareness of scientifically validated microbiome-targeting products.
3 Reasons to Join Your Peers in Boston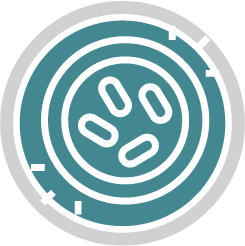 Supercharge commercialization of next generation postbiotics with Amazentis, Athena and Postbiotic Plus, and usher in a new era of effective nutritional interventions for human well-being 

Explore the latest clinical trial case studies with Solarea Bio and Supergut, to understand true efficacy endpoints and how to optimize healthy outcomes for consumers 
Gain insight into the strategic decision making of trailblazing food and beverage companies, and biotechs like Bayer, ZBiotics and BIOMH Health as they set the field ablaze with innovative probiotic products for nutritional supplements
With experts from biotech, food and beverage companies, and ingredient providers uniting in Boston, don't miss out on the most important meeting in the microbiome calendar as this fast-evolving community unleash the power of the microbiome to push new frontiers of personalised healthcare. 
What Your Peers Have to Say:
"The technology in the probiotics industry is enabling new and exciting advances that will allow us as a category to really start delivering on all the promise and public excitement around the microbiome.  This meeting is an excellent opportunity to participate in all the extremely important and interesting challenges and opportunities that these advancements create"  
- Zack Abbott, CEO, ZBiotics 
"Excited to reconnect with old colleagues and friends and to meet new colleagues with kindred interest in using meal and microbiome to revitalize our gut and whole health." 
- Chris Damman, Chief Medical Officer & Chief Scientific Officer at Supergut/UR Labs | Clinical Associate Professor of Gastroenterology at the University of Washington