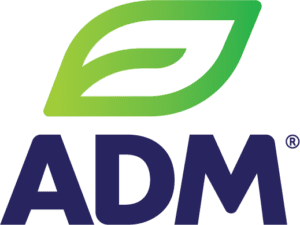 Archer Daniels Midland Company
Expertise Partner:
At a time when more people are looking for proactive and personalized approaches to manage their nutrition and health, ADM offers an ever-expanding range of specialized and purposeful ingredients to help meet changing needs—including next-generation microbiome and biotechnology-based synergistic products, systems and support for better living.
Microba
Expertize Partner
Microba is a microbial genomics company that uses advanced machine learning techniques to analyse the gut microbiome to discover therapeutic leads. This is supported by a foundation of high resolution shotgun metagenomic sequencing; highly accurate bioinformatics, comprehensive metadata and novel species discovery.
Atlantia Clinical Trials
Expertize Partner
Atlantia Clinical Trials Ltd is world class in delivering ICH-GCP standard clinical studies for functional foods & beverages, nutraceuticals, medical foods and dietary supplements. We have extensive clinical expertise in the areas of digestive health, (including camera endoscopy), mental (stress, cognition), cardiovascular (FMD), joint, immunity, sports performance, ageing, weight management, skin and nutrient uptake. We own our clinics where we conduct our acute, observational and intervention studies. Our subject database is now more than 13,000 with pre-disease markers.
Carbiotix
Expertize Partner
Carbiotix is an award-winning biotechnology company pioneering microbiome healthcare through a portfolio of microbiome modulators covering prebiotic ingredients, medical foods and therapeutics, along side a range of cost-effective gut health testing services.
EzBiome
Expertize Partner
EzBiome is a microbiome company specialized in precision taxonomy, curated databases, and cutting-edge genomic intelligence. Our mission is to accelerate the discovery and development of novel transformative therapeutics and companion diagnostics for microbiome-related diseases.
Our vision is to become world's most customer centric microbiome company serving the global community with revolutionary platform and solutions to educate, inspire and harness microbiome treasure for the benefit of mankind.