Archer Daniels Midland Company
Expertise Partner:
At a time when more people are looking for proactive and personalized approaches to manage their nutrition and health, ADM offers an ever-expanding range of specialized and purposeful ingredients to help meet changing needs—including next-generation microbiome and biotechnology-based synergistic products, systems and support for better living.
For more information, visit www.adm.com, www.biopolis.es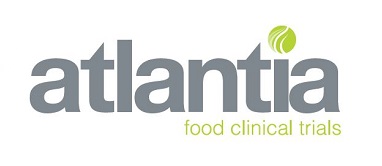 Atlantia Food Clinical Trials
Expertise Partner: 
Atlantia Food Clinical Trials Ltd is world class in delivering ICH-GCP standard clinical studies for functional foods & beverages, nutraceuticals, medical foods and dietary supplements. We have extensive clinical expertise in the areas of digestive health, (including camera endoscopy), mental (stress, cognition), cardiovascular (FMD), joint, immunity, sports performance, ageing, weight management, skin and nutrient uptake. We own our clinics where we conduct our acute, observational and intervention studies. Our subject database is now more than 13,000 with pre-disease markers.
For more information, visit www.atlantiafoodclinicaltrials.com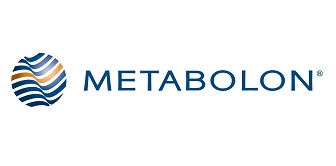 Metabolon
Innovation Partner: 
Metabolon, Inc. is the world's leading health technology company focused on the use of metabolomics in precision medicine and life sciences research. This powerful tool for assessing health is based on proprietary platforms and informatics that deliver biomarker discoveries, innovative diagnostic tests, and ground-breaking partnerships in genomics-based health initiatives.
ProDigest
Innovation Partner: 
ProDigest is a product leader in the development of unique laboratory models of the human and animal gastrointestinal tract (SHIME®). These models allow to obtain unique insight in gut processes associated to the intestinal fate of actives and to study the complete gut microbiome under controlled conditions. ProDigest is globally active as a service provider for food and pharmaceutical companies and installs its technology in selected R&D facilities around the world. Furthermore, ProDigest has set up a number of product development projects in relation to the gut microbiota management and novel biotherapeutics.
For more information, visit www.prodigest.eu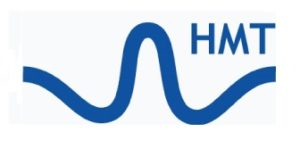 HMT
Innovation Partner: 
Human Metabolome Technologies (HMT) is a quantitative and comparative profiling metabolomics company focused on solutions for research and quality control. HMT uses CE/MS and LC/MS technologies in combination with sophisticated statistical informatics and database searching to perform metabolite identification and biomarker discovery in pharmaceutical, agricultural, nutritional and food industries.
CosmosID
Innovation Partner:
CosmosID®, based in Rockville, MD, provides award-winning Next-Generation Sequencing & Bioinformatics solutions for unlocking the microbiome through rapid identification and characterization of microorganisms for pharmaceutical R&D, molecular diagnostics, public health, food safety, agriculture, and environmental applications. CosmosID's CLIA-certified laboratories offer end-to-end solutions; from study design to sample collection, extraction, library preparation, sequencing, data analysis and publication support. Lastly, CosmosID's user-friendly and independently validated cloud-based application returns strain-level metagenomic analyses with industry leading sensitivity & precision along with access to the world's largest database for microbial genomics.
For more information, visit www.cosmosid.com
Eagle Genomics
Innovation Partner:
Eagle Genomics innovates at the intersection of biology, data science and bioinformatics to develop technical solutions and enterprise information architecture for the microbiomics era. Our knowledge discovery platform, the e[datascientist], uses machine learning to transform raw data into actionable insights that drive scientific decision making, enabling companies to make more credible scientific claims and bring novel, safer products to market, faster. We are collaborating with a range of enterprise organisations in the food, personal care, health and agritech sectors to enable the next generation of microbiome-friendly products.
For more information, visit www.eaglegenomics.com
Diversigen
Exhibition Partner: 
Accelerate and transform your research across the entire project lifecycle and capitalize on the diverse opportunities of the microbome. Diversigen provides comprehensive microbiome, metagenomics, host genetic services, customized study design, and complex data analysis - all focused on solutions to improve human and animal health, environmental conditions, and agriculture production worldwide.
Building on the research conducted at the Alkek Center for Metagenomics and Microbiome Research at Baylor College of Medicine, the company has established a reputation for expertise, quality, and customer focus. Diversigen is platform agnostic and provides flexible sequencing, advanced bioinformatics, and the capacity to handle difficult sample types.
For more information, visit www.diversigen.com
CP Kelco
Exhibition Partner: 
CP Kelco is a leading global producer of specialty hydrocolloids. Its pectin, gellan gum, xanthan gum, carrageenan and cellulose gum products are used for texturizing, stabilization and suspension in a range of foods, beverages and other consumer products. With CP Kelco's nature-based ingredients and technical expertise, manufacturers can create innovative products that address consumers' evolving needs. Headquartered in Atlanta, Georgia, CP Kelco serves customers across more than 100 countries.
For more information, visit www.cpkelco.com

Biofortis
Exhibition Partner: 
Biofortis, a division of Merieux NutriSciences, is a full service CRO focusing on clinical trials, scientific consulting and analytical lab services.  We have three global locations – Chicago (USA), Nantes (France) and Shanghai (China). Our dedicated team is ready to boost your projects with our experienced project leaders, CRAs, scientists, clinicians, bioinformaticians, statisticians & data analysts. We have over a decade of experience in the design and conduct of clinical trials and microbiota lab services.
For more information, visit www.biofortisresearch.com